#ElfYourself DIY Costume & Competition
Although we can't physically put on our popular Elf Yourself Workshop this year we didn't want you to miss out on the fun so have decided to create a do-it-yourself, at home Elf Workshop!
We have created a template, along with instructions of how to make your very own elf hat (with ears) that you can colour in or decorate however you like to make it your own as you would have done at one of our workshops.
Also, we would love to see your finished hats and costumes and as a thank you for sharing your christmas creativity with us, each hat or costume that is uploaded to socia media using the hashtag #ElfYourself you will be enterented into the #ElfYourself Competition and in with a chance to win a prize!
We are giving away £30 Harlow Playhouse gift vouchers to the best #ElfYourself hat or costume, but will also be giving two runners-up £15 Harlow Playhouse gift vouchers as well.
How to make your own #ElfYourself Hat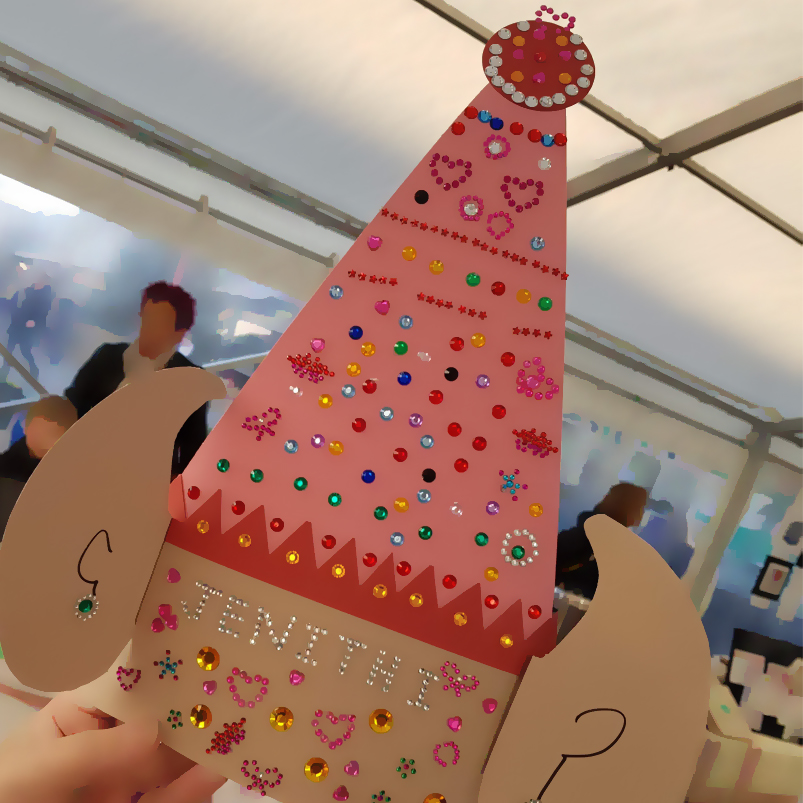 We have created a printable template (A4) to help you make your own elf hat, however if you do not have access to a printer you can use the template as a guide to make your own template, the different pieces are easy to draw! The hat works best when made out of card, however you can make it out of paper, it just might not be as robust.
If you do not have all the materials already at home, there are a range of shops in Harlow Town Centre where you can buy them, including Phoenix Resource Centre, Poundland, Poundstretcher, Wilkinsons, Asda, Tesco and WHSmith.
Click on the following links for the different templates:
#ElfYourself Instructions and Template Kit (PDF, 604kb)
#ElfYourself Template 1 of 3 (JPEG, 113kb)
#ElfYourself Template 2 of 3 (JPEG, 153kb)
#ElfYourself Template 3 of 3 (JPEG, 110kb)
#ElfYourself Instructions (PDF, 537kb)
And remember, the template is a guide.
Experiment with the design and feel free to make up your own Elf hat or costume!
#ElfYourself Competition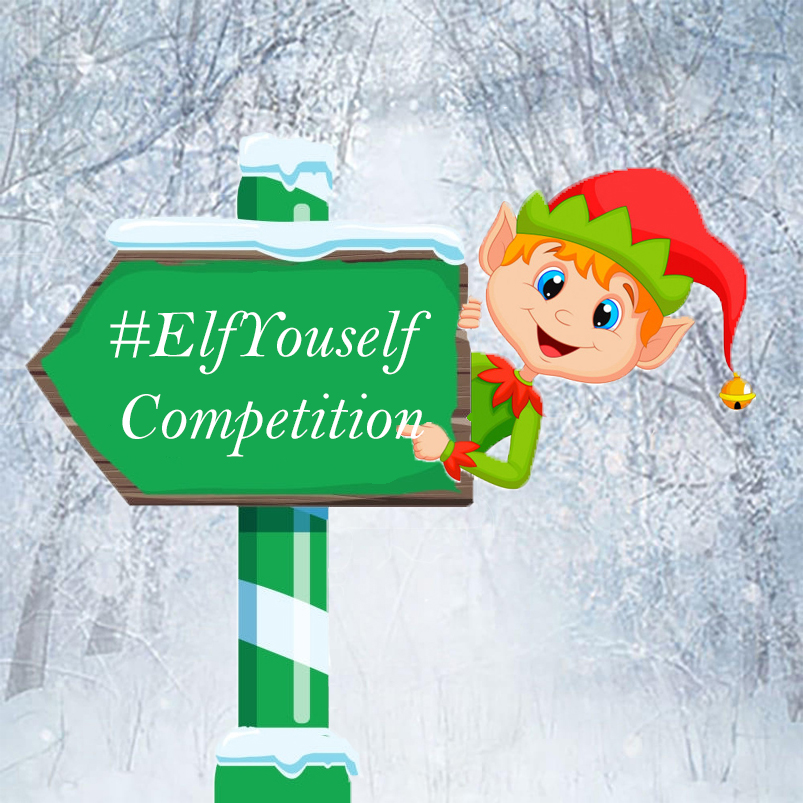 To be in with a chance of winning £30 worth of Harlow Playhouse gift vouchers all you need to do is upload a photo of you wearing your Elf hat or costume to social media, tagging Harlow Town Centre and using the hashtag #ElfYourself. Entrants must be aged 14 and under and have parents or guardians permission to upload.
Simple as that!
The competition will run from Monday 7th December right through until Friday 1st January 2020 and a winner and two runners-up will be chosen and notified by Thursday 7th January 2020.
Photos can be uploaded to any (or all) of our social media accounts:
Competition Further Information:
By uploading a photo and tagging as described above you agree to the terms and conditions (t&c's) of the #ElfYourself Terms and Conditions.The winner and runners-up will be chosen by the judges and the judges decision is final. The competition is being promoted by Harlow Council and is open to anyone in the UK who is aged 14 and under. Only one entry per person, members of the same household will be treated as individuals and therefore having an entry each. Winners and runners-up will be contacted via direct messaging through the relevant social media account and must be contactable with 5 days of being notified. There is no cash value to the prize and only gift vouchers will be provided. Terms and conditions apply to the gift vouchers and are issued in accordance to the t&c's associated with them (https://harlowplayhouse.co.uk/how-to-book/).
Full terms and conditions can be found at the following link: Terms and Conditions